Lee Jong Suk, Suzy and Jung Hae In have the common ability which able to predict future in their dreams.
Did you still remember the last scene in the latest episode where Jung Jae Chan (starring by Lee Jong Suk) appeared to save Nam Hong Joo (starring by Suzy). And also the scene where Han Wook Tak (starring by Jung Hae In) save Hong Joo from being hurt by the bad guy.
Thanks to the teaser, we know that Jung Hae In will survive at least!
There's a common thing about 'future dream prediction'. Han Woo Tak assumes that because they have saved each other's lives and also to thanks the person, they started to have the ability to dream of future incidents. There's another common thing which is Jung Jae Chan's father and Nam Hong Joo's father were dead because of the same army deserter.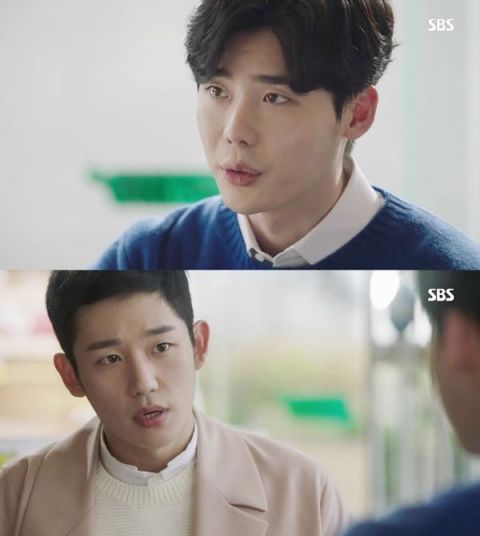 Nam Hong Joo dreamt of her being killed by a person holding the green umbrella. Could you guess who he or she is?
*photo source: 당신이 잠든 사이에